In a few days Valentine's Day will be celebrated, a date that commemorates life as a couple and becomes the perfect occasion for both to celebrate each other. Over the years, February 14th has become an increasingly celebrated day in the world.
For people who do not consider themselves the best at expressing their feelings, for those who feel that writing a nice message is a lost cause or for those who think that expressiveness is not their thing, there is no need to worry, there are alternatives, on this date details and gifts can be the best possible emissaries and we are convinced that flowers are a great option.
A bouquet of flowers can be original or discreet, it can be full of intense colors or have pastel shades, but they will always be an implicit manifestation of affection. Giving a bouquet of flowers has been a recurrent present, for many years lovers have been bringing flowers to their loved one even without the need of a special date, there is always a positive intention behind this gesture and it is a guarantee to make a memory unforgettable.
Although it may seem a typical gift, flowers always bring surprises, their natural ornaments, their essence, their sizes or their combinations are reasons for admiration, and to give them that extra touch, objects such as chocolates, stuffed animals, letters or photographs are the right ones to team up with them. Flowers look good with whatever you put next to them and there is no discussion.
Flowers never go out of style and from the most vintage to the most modernized concept they are always in trend, so why not consider them as a Valentine's Day gift? It is a whole experience of senses and is the most authentic way to say I love you, you just have to choose them with your heart and give them to the right person.
And you, which flower will you use to tell her how you feel?
Achillea Achillea is a symbol of protection, considered a symbol of beauty in humility.
Dahlia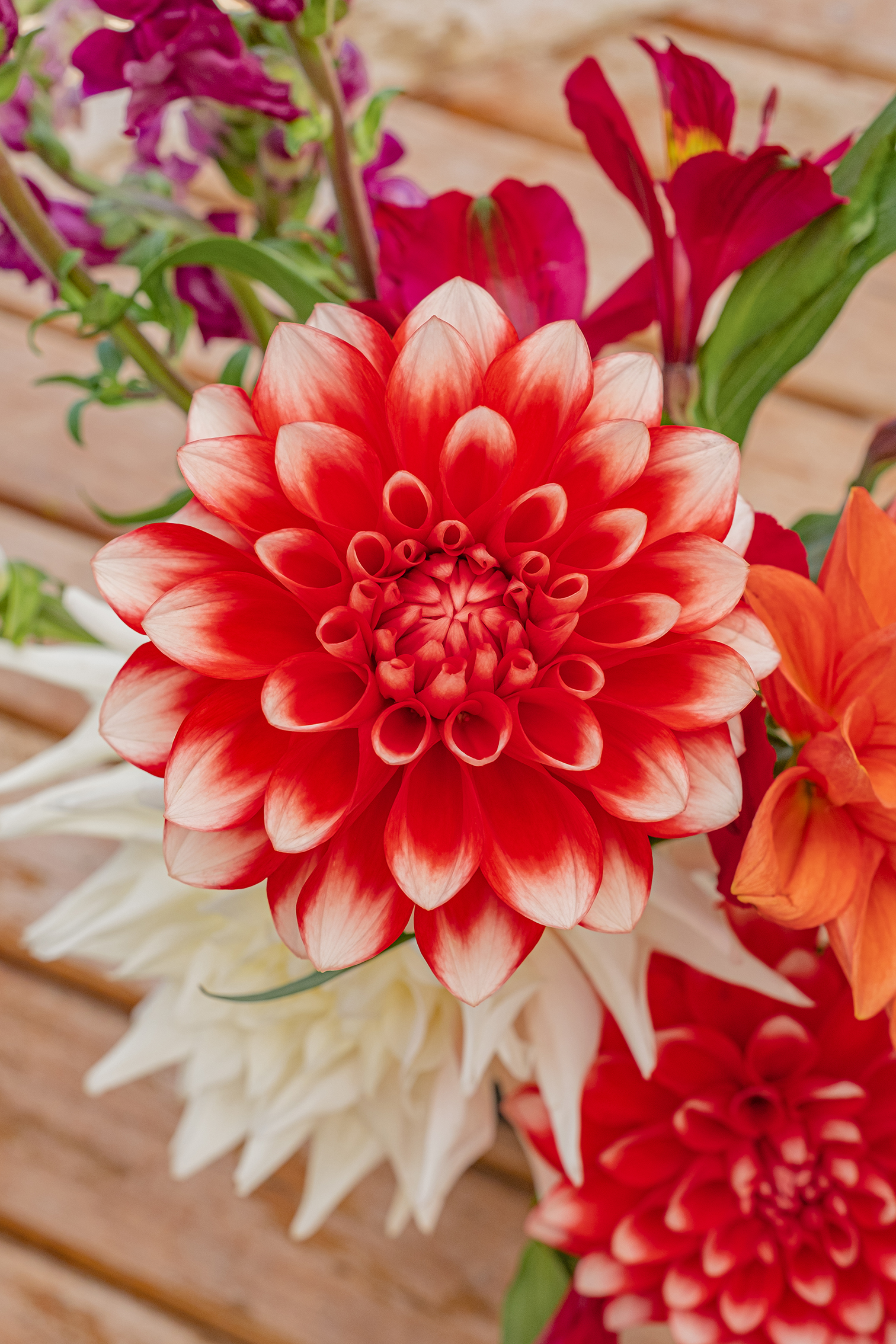 Considered one of the most beautiful flowers in the world. Its unique appearance and beauty reminds us of the beauty of women.
Lisianthus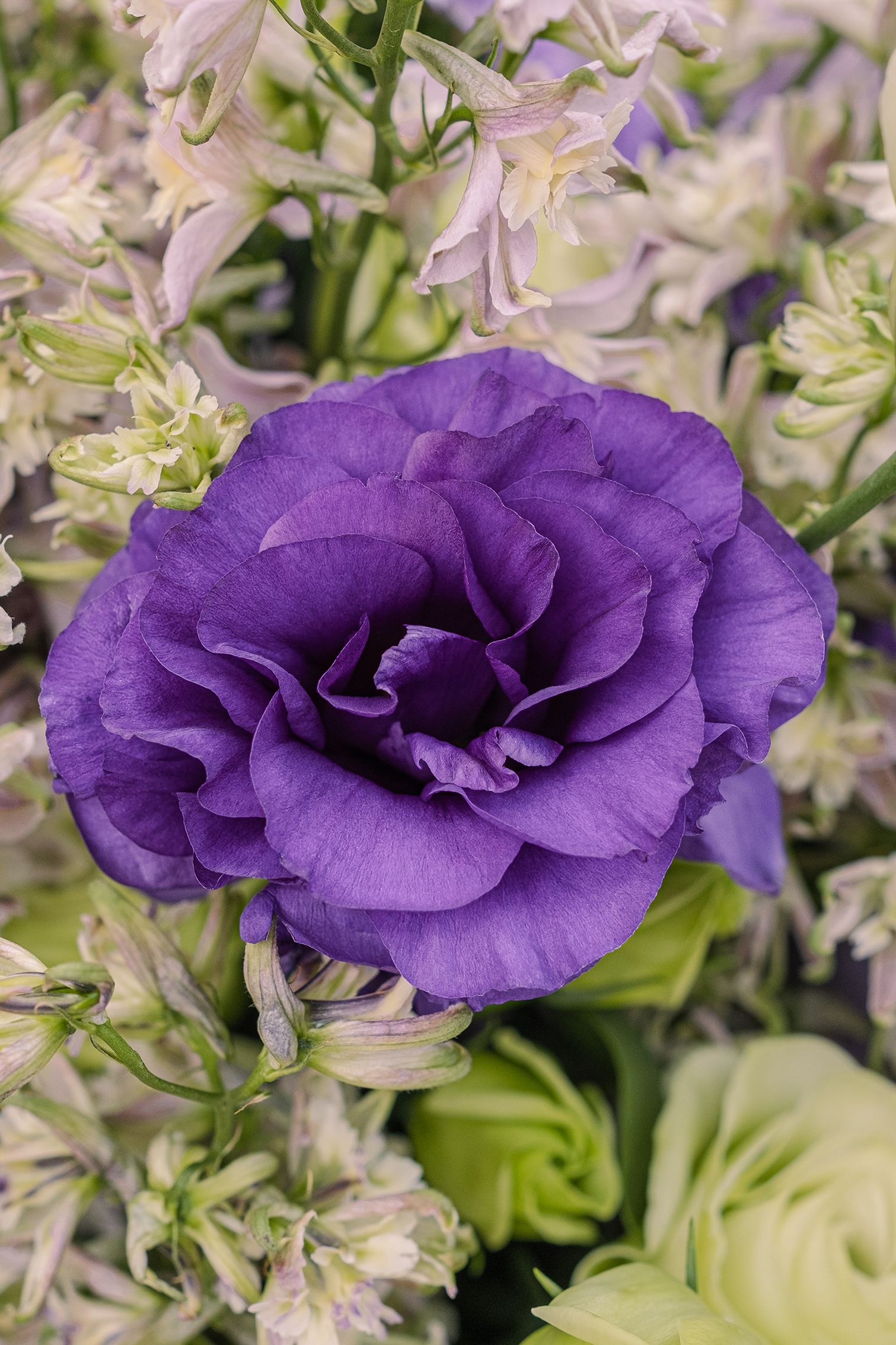 It symbolizes deep and sincere love, and the desire of love in the couple.
Limonium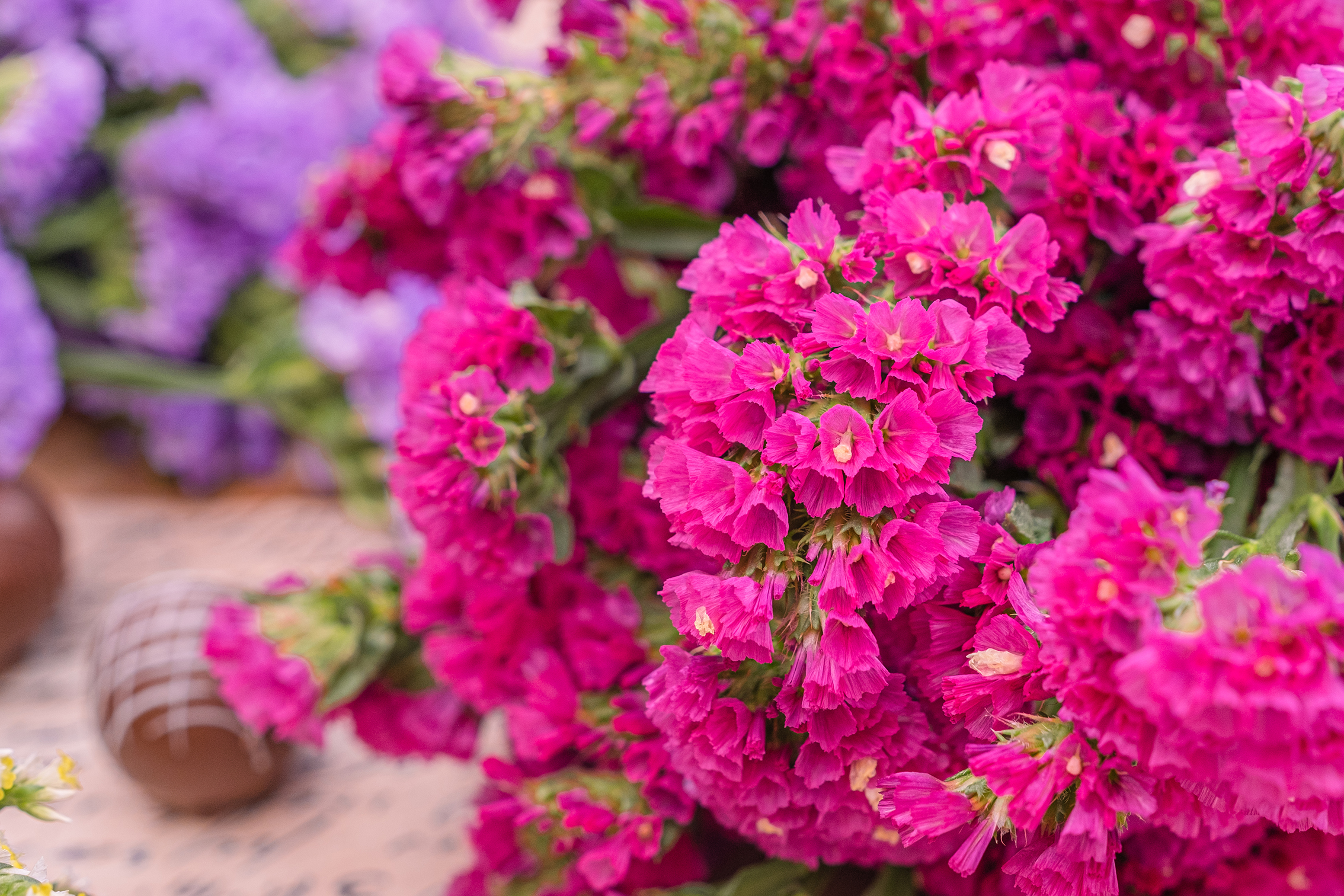 Symbolizes remembrance, success, sympathy and beauty and brings to our homes the fresh feeling of being warm with that special someone.
DISCOVER OUR VALENTINE'S DAY VARIETIES HERE